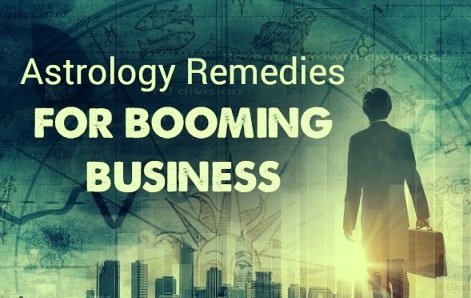 Astrology Remedies To Improve Business
Astrology Remedies To Improve Business or tips for success in business is a astrology remedies for business prosperity. We also provide you totke for business growth.
Sometimes despite the will, investment, hard work, and efforts put by you, as a businessman, you fail to achieve desired success in your business.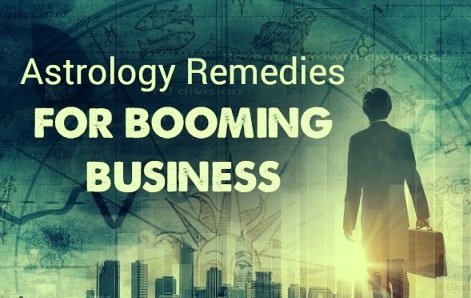 At this point, astrological help can solve your worries to a great extent. You can overcome the evil powers and negativity to improve your destiny and the planetary positions and earn sufficient revenues from your business.
The following quick and easy tips will undoubtedly come handy for maintaining the profits of your business;
On every Amavasya (no moon day) give Rai dhuni in your workplace to ward off evil energies.
Every Saturday hangs one lemon with seven green chilies and a piece of coal on the main entrance of your office.
Take some red gulal on Holi in a piece of red cloth, and place it in your home or office locker for a steady flow of money.
For consecutive 7 Saturdays take a peepal leaf and worship it with an incense stick. Keep it below your seat. Flow all the seven leaves thus collected in water.
Worshipping Maa Lakshmi and Lord Shiva regularly also helps in business prosperity.
Every Friday, visit Lakshmi Narayan temple. Distribute sweet jaggery with grams to devotees, light agarbattis and nine diyas at the feet of Maa Lakshmi for a booming business.
Regular cleaning of the office premises with Ganga water or cow's urine is also beneficial for increasing profits.
Apply all or any of these tricks religiously to ensure steady and positive growth in your business.
Astrology Remedies For Business Prosperity
Astrology Remedies For Business Prosperity, For a booming business with consistent profits, many factors are needed, such as zeal, planning, investment, and hard work. When things are on the darker side seeking astrological help brings positive results. They are known to overcome the evil energies disturbing your progress. There are many remedies, passed on from generation to generation, which you can follow faithfully and dedicatedly. Otherwise, you will fail to achieve the desired results.
Have a look at the below-mentioned astrological remedies for smooth sailing of your business;
Recite 1000 names of Lord Vishnu (VishnuSahestranaam) before His idol each day, at the same time and the same place. You can do 100 chants each day. Light a ghee lamp and incense stick before His altar.
On the first Wednesday of the Waxing (growing) moon, place a tooth of a wild boar on the wall in full vicinity.
Don't forget to buy toys and gift them, t children, whenever you are purchasing material for your business.
You should touch the entrance of your workplace, praying mentally to your deity, whenever you leave and come to your office.
The owner of the business can wear Rudraksha beads around his neck for auspicious fruits.
Hang the picture of your role model in your workplace. Meditate deeply placing yourself in his shoes. On regular practice, you will see noticeable changes.
Remember to remove even a speck of doubt while obeying any one or all of these tricks. You will observe abundance in your business.
Astrology Remedies To Improve Business
Astrology Remedies To Improve Business, When destiny and planetary positions play a spoilsport in your business, it is bound to suffer from failure, lack of profits, and loss of money. To balance the negative curve and to ward off negative energy, it is wise to seek some astrological help. There are countless easy-peasy solutions which can improve productivity in your business.
Let's have a look at these remedies for best results;
Fix Siddha Vyapar Vriddhi Yantra at your workplace for increased profits.
Smear the first three rotis with ghee and offer them to a cow, a dog, and a crow respectively.
Every Wednesday provides cattle-feed and green leafy vegetables to a cow.
Offer raw milk on the holy basil (tulsi) every Friday for growth and prosperity.
Put some pepper and mustard seeds on five cut lemons. Bury them in an unknown place and don't look back.
Before leaving for work always worship you deities, preferably Maa Lakshmi and Lord Shiva, and wear a sweet perfume.
After burning red vermillion and camphor collect the ashes in a red cloth. Place the bundle in the locker either in home or office.
Keep the broom out of sight of visitors to your office or home.
Place jaggery and chana daal on a swastika drawn from turmeric paste or saffron. Place a ghee lamp on it every Thursday.
By observing any one or all of these steps, your business growth will surely improve. You can seek professional help if your problems persist.
Totke For Business Growth
Totke For Business Growth, Whenever we hear 'totke,' we take it skeptically. However, there are many tried and tested remedies – be it for health or wealth, which work wonders.  Any business doesn't always have a smooth sail. Despite hard toil and persistent efforts, sometimes the results are unimpressionable. It is then you can opt for some easy astrological totke (remedies) for improving the stars and progress of your business.
To improve the fate of your business, you can adopt either one or all of these steps;
To eliminate negative vibes from your business place a pyramid on your desktop.
Place Abhimantrit Narmadeshwar Shivlinga and Abhimantrit Shree Yantra in your workplace. Worship them regularly for better results.
Keep 11 Abhimanyu Gomti Chakra in a red cloth and place it in the office locker.
Discard the rusty objects from your office for attracting wealth and prosperity.
Meditate on your sight and your goalkeeping rudraksha, kamalgatta, and supari in your hands. Put them under your pillow as you go to sleep.
Every Saturday, write your goal on bhojpatra and keep them in a diary. Later donate them in the Ganges.
During dusk, you should light an incense stick and diya at the place of worship to receive Maa Lakshmi's blessings.
To ensure that your household is bubbling with mirth and laughter. Love and harmony in a home is the perfect magnet for abundance and prosperity.
This effortless ' totke' will take care of your business growth if you follow them faithfully.